Mitex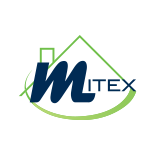 MITEX IS A WORLD LEADER IN ENERGY CONSERVATION AND BUILDING SEALING PRODUCTS
Mitex International Inc. a Texas based manufacturing Company was founded in September 2015, as a premier Manufacturer and Supplier of products in Insulation, Sealants and Building products divisions. Our multiple warehouses, national sales force and global thinking provide local solutions to our wholesalers and distributors that we service in the Residential, Commercial and HVAC markets.
In Feb 2016, Mitex International, Inc. purchased the assets of TVM Building Products, Inc., and began to service our customers in the US with its high quality Mitee Brand of products.
Mitee Insulation and Sealing Products are known for their quality, availability and competitive edge. At Mitex our goal is to provide our customers with Top Quality and eco-friendly products at the best possible price, and to provide these as ordered and requested.