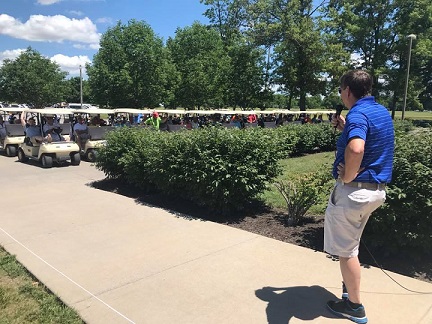 East Side would like to thank all of our sponsors for helping put on another great scramble. Thank you to Hickory Ridge Golf Course for allowing us to use their beautiful course. A big shout out to Great Boars of Fire for their delicious meal they catered! None of this would be possible without all your continued support!
First Flight Winners-
1st Place: Bobby Bradley, Mitch Steele, Jim Cohn & Matt Wehking
Tie for 2nd Place: Shane Bennett, Eric Ashby, Wyatt Jennings & Nathan Jennings
Joe Taylor, Jackie Gullet, Rusty Gord, & Bob Tinterra
Second Flight Winners-
1st Place: James Barton, Dan Kieffer, Brad Beighley & Rob Dinehart
2nd Place: Kent Manning, Joe Horstmann, Nick Keeven & Steve Ellis
CONGRATULATIONS TO ALL THE WINNERS!
Please see our Facebook page for photos- www.facebook.com/eastsidelbr
See you next year! God Bless you all.